Case Study: BERMANFALK Hospitality Group
Vancouver-based BERMANFALK has been providing furnishings to the hospitality industry throughout the world since 2007. In that span of time — relatively short in memory, but a long stretch for a growing business — BERMANFALK grew rapidly, with their design-first approach earning their seating and casegoods products a strong reputation and a growing footprint in the hotelier and interior design worlds. While their committment to a Canadian sense of quality products and efficient service was well-maintained, the rate of their growth led to an inevitability: how do they redesign their office and make it more efficiently attuned to the needs of an expanding business?
The Problem
For BERMANFALK, their needs were clear: their workforce was growing, and that meant a need for more coordinated teamwork in a larger operation. Due to the collaborative nature of the workplace, the idea was to gravitate towards an open space, one that encouraged and inspired a free exchange of ideas. But there was still a need to allow individual employees their own spaces, autonomy, and privacy, which open-plan offices aren't always designed to accommodate.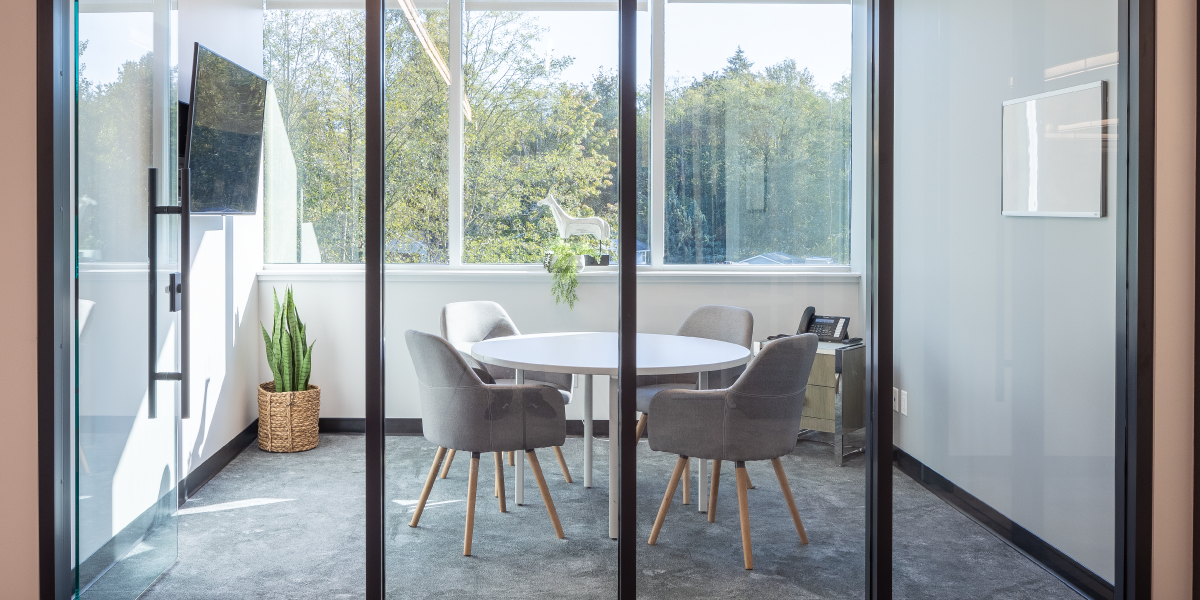 The Solution
Partnering with Aura gave BERMANFALK many options to choose from in expanding and redefining their space. For their new office, located in a former industrial space, the openness of the space was emphasized with soft white walls and ceiling, letting the contrasting abstract/organic patterning of the carpeting reflect the shadows and light given off by the structure of the ceiling's bare ductwork and girders. This lent the open space of the floorplan a bright uniformity, while other more delineated spaces — including individual cubicles, cabinetry, and window frames of conference rooms — were highlighted with darker slate tones. And in keeping with BERMANFALK's reputation for design, furnishings were given a timeless modernity, mid-Century designs standing out distinctly while still maintaining a comfortable minimalism.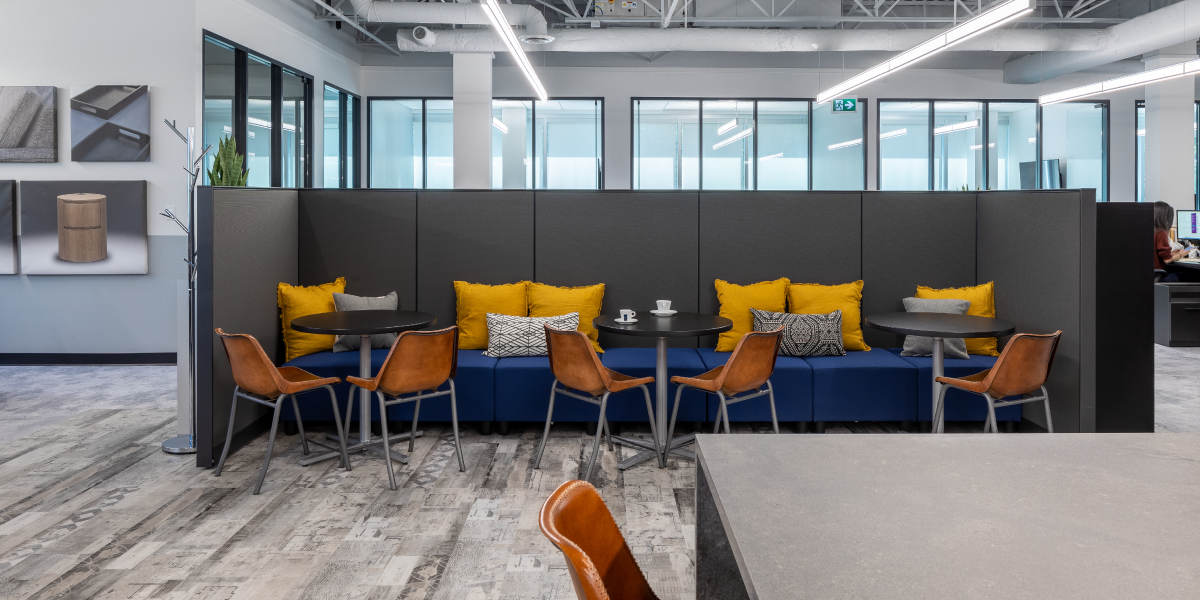 The Outcome
With Aura's open space plan, BERMANFALK's managers were able to get a clear, easy overview of operations as the size of their business expanded. Meanwhile, the visual impact of their space was directly in keeping with their stylistic philosophy, post-industrial chic highlighting a simple but versatile approach to creating a harmonic interior space. In short, Aura served as the interior designer that interior design experts trusted.
Learn what else Aura can do for you and your office space! Contact us, and see what other spaces we've brought to life.