We hosted the latest edition of our TenantTalks in-person events on November 1st, 2022, Maximizing Team Collaboration and Performance in an Evolving, Modern Workplace.  
The overarching theme this round-table discussion aims to shed light on is how are modern businesses navigating this unpredictable period as the nature of work evolves and the workplace's role shifts. Our panel of industry professionals and moderator Rocky Ozaki from NoW of Work discussed various strategies, trials, and tribulations they have considered or implemented to ensure that their teams collaborate and perform to the best of their abilities. 
More of a watcher than a reader? Watch the video recording of the TenantTalks event HERE. 
Supporting Local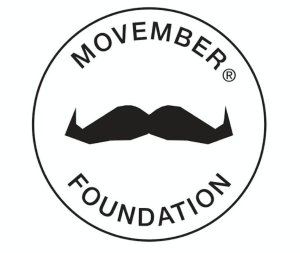 At this event, we raised over $2000 for Movember. Movember is the leading charity changing the face of men's health, raising awareness of men's health issues, such as prostate cancer, testicular cancer, and men's suicide. TenantTalks operates a non-profit project and is proud to support locally-based initiatives with a global reach through its events. All proceeds from ticket sales are donated to charities around the world that are dedicated to making a difference in our communities. 
To begin our discussion on designing today's workplace, we asked the panellists to introduce themselves and their companies. On our panel today, we have: 
Question 1:
What does the modern office mean to you?
Tara Landes starts the discussion by asking, "Does modern mean progressive, or does modern just mean today's workplace?". In today's workplace, for the most part, especially in large organizations, they are not necessarily that modern. Modernization has to do with developing people and making sure that they are well equipped to do their job as best they can. Michael adds to Tara's point by suggesting that the modern workplace is now figurative. It used to be literal, but the ontologies changed. He concludes that 
"The modern workplace is undefined, unknown, changed more than ever and maybe ever, certainly in the last century and will continue to evolve."
Alan Cosgrave agrees that "progressive" sums up the modern office well. Because MNP has many different service lines with different needs, the management team is attempting to determine what makes the most sense for our individual sections and what is fair and equitable. Every team is different; some teams need to be in the office more than others. If you're a CPR student, for example, data shows that our students who joined us during the pandemic are about 12 months behind where we would expect them to be if they had been coming into the office.
Furthermore, Heather Lefebvre brings forth the notion that work has shifted from being a place to a thing in recent years. It is now a thing that we all do as opposed to a place we all go. She would argue that 
"The power in terms of where that sits with the employer, or the employee has shifted more towards the employee."
Lefebvre argues that although this change would have happened regardless, COVID certainly accelerated the transition. Employees now have more of a say in how they want to work. They have the power to say, "I do not want to come into the office five days a week, and I am just not going to." And employers must respond to and work together to find the best outcome for both parties. Things look a lot different than they did three years ago. 
Overall, the panellists raised important points indicating that the modern workplace is more than just a physical office and is still evolving. When it comes to the workplace, there is more democratization, and the employee now has more power. There is also more personalization, where different teams require different working models, and organizations must find fair and equitable solutions for employees and employers. 
Question 2: What do collaboration and performance mean, and how do you measure them?
Alan begins the discussion by stating that on the advisory side, collaboration is the core of everything. He has learned during the pandemic that while it is nice working from home, it is also nice to have in-person interactions in the office together. 
"One thing I've learned is the power of in-person collaboration and how difficult it is to replicate that in the virtual world."
Tara then examines collaboration in the age of remote and hybrid work, stating that although there is this idea of serendipitously meeting up with someone, there are undoubtedly more creative ways to collaborate. An office is a great place to collaborate. A coffee shop is also a wonderful place to meet. There are all sorts of ways that we can collaborate and even serendipitously meet without having to be in a physical space—9 to 5.
Regarding performance, Tara notes that one of the challenges companies face is that they had an opportunity but did not take it to figure out the value of a job in their organization. Performance can be measured by what employees produce, at least in the for-profit world, a certain amount of revenue and profit and whatever else we can measure. Employees must know the company's expectations and what they consider good performance. 
A key takeaway from this question on collaboration and performance, summarized by our moderator Rocky Ozaki, is that "no matter what you're measuring, avoid using vanity metrics." Companies should concentrate on levers that actively contribute to business outcomes. When measuring specific metrics, challenge yourself, ask what the levers are, and avoid vanity critiques. Are these metrics for optics only, or will they produce meaningful outcomes that enhance your business?
Question 3: What ideas have you implemented to create and maintain a strong culture and community to increase collaboration and develop a sense of belonging?
Heather spoke about how Canfor is about to be in the middle of an office move. In 2023, their Vancouver location will relocate to Mount Pleasant. Their current site has few services in the surrounding neighbourhood. As a result, some strategies to bring people back to the office include getting in food trucks or other food-related perks that are employer subsidized or free. It may appear simple, but food is always effective. You can always count on the office being busier when food is involved. 
Following Heather, Michael Bryant from Legal Aid states that one strategy they are experimenting with is having no hybrid events when hosting staff gatherings. Events can be wholly in-person or completely remote. This only remote or in-person is a trial strategy; they hope to continue it and see how employees respond. 
As the conversation progresses, Tara discusses several tactics she has discovered. Some strategies can start right when new hires begin. For example, a cohort-driven program brings new employees on board by giving them specific projects to work on together with others. Having new hires collaborate with colleagues allows them to integrate more effectively and possibly bond with a leader. Moreover, to create a strong culture within an organization, businesses must first have a clear vision summary.
"A vision summary is the roadmap of the culture of your organization, your values, your purpose, the thing that makes you different and unique from other organizations."
When employees are exposed to or are aware of the company's vision, they are more likely to show up and have a strong sense of belonging within the organization. And it starts with the leadership level. When you create a solid organizational culture, you no longer need to mandate things because people naturally want to be a part of a culture they connect with and feel is part of them. Maintaining a strong sense of belonging is a cultural piece that starts at the top.
Question 4: What tactics do your managers use to ensure that teams perform to the best of their ability in and out of the office?
Tara starts this question with a thought-provoking statement. Managers need to have training on how to manage teams effectively. In most organizations, not all, you've got a lawyer or an accountant that is highly trained in their field, but did they learn how to be managers, or did they learn how to be lawyers and accountants?
"Management is a practice in and of itself, and there are best practices for bringing teams together."
Companies need to recognize that building culture starts at the management level. Furthermore, managers must be trained in how to instill and maintain culture among team members. Companies can have whatever culture they want, but managers must understand how to implement it". 
For Alan, one tactic to ensure teams are performing their best is to gather into small groups and ask them how they are feeling from 1 to 10 and provide his insights on his well-being. Checking in is an excellent strategy for getting a temperature check on staff. Employees are more likely to be vulnerable if they see their managers being vulnerable. Opening up and having these honest conversations helps to create a strong company culture. 
Heather concludes this question by adding to Tara's earlier point on management training, stating that Canfor offers managers tactical training. This training helps managers to be more intentional and to think through what they are asking of employees. Why is this in-person session happening? What is the outcome? How will it help the team and the business? Employees will be irritated if managers ask them back into the office for them only to do the same thing they have been doing from their couches. In contrast, if employees are required to return to the office and managers have successfully informed staff of why it is necessary, there will be less frustration because the decision to return serves a purpose. It is critical for managers to ensure that when people come in, they have a purpose for being there. Do not justify mandates arbitrarily; instead, have a clearly defined intent. 
"We're coming in to have this meeting, and here's the purpose and here's what we're going to do and here are the takeaways."
Question 5: Why do you think it's important to have a physical office, and what purpose does it serve?
As hybrid and remote work becomes more popular and working preferences shift, how important is it to have a physical office, and what purpose does it serve? Some may argue that an office is a magnet that draws employees together to form bonds that cannot be replicated remotely, while others may say that a company can thrive without it. Here is what our panellists had to say.
Michael contends that the in-person experience is inarguably superior. Although remote work might be the right fit for some workers or preferred by others, it is essential to look at the drawbacks of such work modality. As we discovered throughout the pandemic, a fully remote workforce severely impacts mental health and wellness. Heather agrees with Michael regarding the preference for in-person work. She states that the vast majority of Canfor's 7,500 employees work in-person in operations or at their facilities daily. Because Canfor has determined that having employees in the office is integral to their work, they have decided to create an experiential hub for their office.
The new Canfor office goes beyond just workstations and offices. The office includes dedicated space for collaboration, a café area, and other areas that people want to come to and want to visit. Location was also critical; the physical location was chosen to attract people back to the office. Furthermore, community and nearby amenities were integral when deciding the office's location. This decision has positively impacted the company. 
"We are already seeing people accept job offers because of the location that we have chosen. That was one of our project KPIs or ROIs for this project, so we are excited about the future."
Question 6: What design elements do you think would be best to include in your ideal workplace in today's hybrid world, and why?
In today's hybrid world, the office is more than just a place to house employees with rows of cubicles and private offices. More businesses are shifting away from unimaginative offices to experiential and destination workplaces with diverse spaces that enable employees to do their best work. Our panellists discussed what elements they hope to include in their future workplaces to help with collaboration and performance.  
Heather began the conversation by discussing Canfor's new office. Unlike the previous office, there is a vision for the new office to look cool. There is a strong emphasis on aesthetics and creating a workplace where people can walk in and say, "I am proud to work here." Apart from aesthetics and making it look cool, the new office will have different types of space that people will have access to that are flexible based on the kind of work they are coming in to do. Employees will have a variety of workspaces that cater to their needs, whether they are coming in to do collaborative work and meet with colleagues or to get away from the distractions of home.
"We have gotten people to a place where they're more excited about having access to broader types of space than they are excited about sitting in their office and closing the door."
Tara emphasizes that, while a physical office is not required, if you decide it is best for your business, figure out why you want it. In her practice, when asking people what time they work, she often hears this: "I usually stay late so I can get some work done. Or I come in early to get some work done". This is very interesting, because shouldn't staff be able to do work at work, within working hours? Before people design beautiful offices, there needs to be an understanding of what the office is for and how you want to use the space. For example, if you need people to be in their offices with their doors closed, why would they be mandated to go into the office when that type of work can be done just as effectively at home? Overall, there needs to be attention to how the office will be used, the company's demographic, and how they want to use the space.
Tara then Circles back to the earlier point raised about intentionality. Democratization does not mean everyone has a voice or everything will be voted on. But it does mean that in a human-centred world, the goal is to find out what the people you're solving a problem for want. And in this case, it is your team members. Employers must continually ask, what do your employees want? 
"What employees want is different from what leadership thinks they want. It is unearthing what they want and having them opine into that."
Conclusion
Thank you to all who attended this TenantTalks discussion. It was fascinating to hear industry experts debate and discuss the modern office and how to maximize team collaboration and performance in an evolving workplace. To hear our panellists' full discussion, rapid-fire questions, and other highlights not mentioned in the recap, watch the full TenantTalks video recording HERE.