Tenant Talks is a complimentary event series featuring expert insights on office design and workplace culture best practices for companies located in Vancouver.
VANCOUVER, BRITISH COLUMBIA – September 4, 2019 — Aura Office Environments ("Aura") is pleased to announce the launch of its very first Tenant Talks Lunch & Learn at Spaces in Gastown on Wednesday, October 9th at 12:00 pm. The theme will be centred on Remote Work, a trend that is becoming increasingly widespread throughout various industries as more people enjoy the flexibility it offers. Industry experts and community leaders from leading companies like Quietly, Visier, and the NoW of Work Inc. will share insights on the current and future trends of remote work and consider how the modern workplace can embrace it.
"Designing an office should account for more than just budget, practicality, and aesthetics: there's also a psychological angle to take into account, too," explained Dan Boram, president and CEO of Aura. "Businesses both small and large have grown to understand that an environmental effect on employees' psyches — from basic day-to-day moods to socialization patterns and engagement with company goals — can be affected and directed by the way an office space is built, arranged, and decorated. It's an idea that's already been put into use for more specialized environments like hospitals and schools, but the workplace — the most common home-away-from-home most people will ever know — has its own needs when it comes to influencing moods and instilling a sense of humanity."
If you're interested to learn from industry thought leaders, connect with like-minded professionals, and experience innovative VR technology, Aura invites you to *RSVP your attendance. In addition, join the conversation online to ask questions, mingle with other attendees, and stay updated on future Tenant Talks.
*must RSVP to be admitted to the event
About The Speakers
Rocky Ozaki, Founder, NoW of Work – Moderator
Rocky is one of Canada's most passionate evangelists on the Future of Work who believes that technology, a sharing economy and the connected generation have dramatically changed the way companies attract, engage and retain their people. Companies that fail to embrace this reality will find themselves disrupted or made redundant by an increasingly innovative and agile economy. Rocky couples 10-years of executive HR and operations leadership in large enterprise organizations, with 5-years of startup tech experience. He held the role of Vice-President and Head of Corporate Innovation for the BC Tech Association before co-founding the NoW of Work Inc. – a firm that helps organizations future-proof their business through culture transformation and innovative mindsets, and the NoW-Academy – a bootcamp that inspires and empowers people to leverage modern Operational and People practices.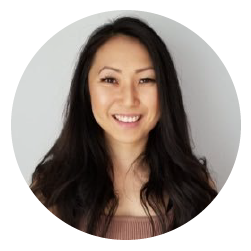 Angie Ng, Senior HR Business Partner, Visier – Panelist
Angie is the Senior HR Business Partner at Visier. Currently in her role, she partners with senior leaders and executives across Canada, U.S. and EMEA with remote employees across all three regions. Angie's HR and talent acquisition  experience spans across multiple industries with companies including O2E Brands and Best Buy.
Kraig Doherty, Head of People & Places, Quietly – Panelist
Kraig brings 20-years experience growing and scaling tech & creative companies such as Electronic Arts, Activision Blizzard, Indochino, Invoke and Eventbase. He is the Head of People & Places at Quietly, a full-service content marketing agency in Gastown that works with the likes of MEC, Slack, Herschel and Goldman Sachs on content strategy and execution. Over the course of his career, he has had the opportunity to recruit and hire over 1000 professionals from around the world. His experience spans human resources, culture building, recruiting and talent acquisition, employment branding, office design and construction and community building.
About Tenant Talks
Tenant Talks is a complimentary Lunch & Learn Speaker Series featuring industry experts and community leaders sharing their expertise, knowledge and valuable tips on workplace trends impacting Vancouver companies. Gain key insights over a catered lunch into office design and workplace culture best practices.
About Aura Office Environments
Tenant Talks is presented by Aura Office Environments, an innovative design-build company focused on creating experiential office environments that celebrate and enhance your distinct company culture. Founded in 1976 by the Boram family, Aura has evolved into a complete turnkey solution provider, offering a wide range of services including workspace planning, location selection, interior office design and construction management.
Contact Information:
Craig Boram      
Marketing Director
Phone: +1 (604) 510-7101
Email: [email protected]
Register Now:
[siteorigin_widget class="WP_Widget_Custom_HTML"][/siteorigin_widget]