Social distancing seen to influence post-COVID-19 office demand and design
There may be less demand for additional office space even as businesses recover from the COVID-19 pandemic.
The CEO of a Greater Vancouver office-design company laid out this scenario amid talk about a gradual reopening of the economy in B.C. and other provinces in Canada. Dan Boram of Aura Office Environments says that because of the experience with the pandemic, establishments are not likely to need more space.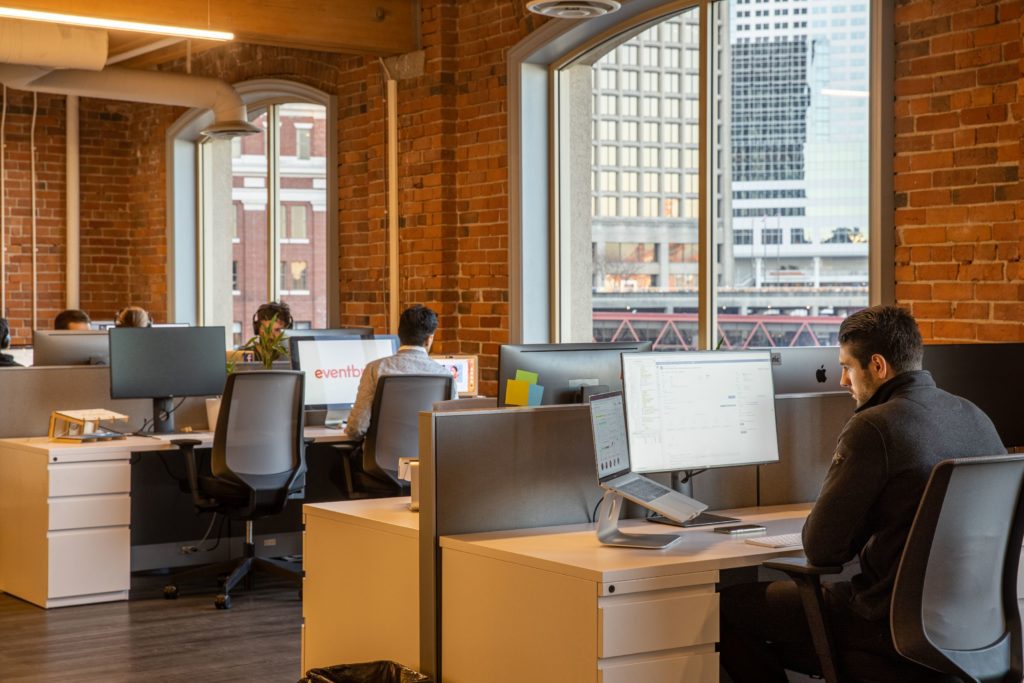 "It's not like this is the prediction; I'm hearing it already that people are saying: 'Well, our workforce is going to work from home part-time moving forward anyway,' " Boram told the Georgia Straight in a phone interview.
His company, Aura, has designed the workplaces of some of the biggest firms in Vancouver. When it comes to trends in the office market, Boram is in a good position to have a sense of what is in the air.
As companies come back, Boram said, he expects social distancing to continue. What that means is that in addition to working at home part-time, practices such as hot-desking and sharing a work station on different days or at different times could become more commonplace.
"There's not going to be the same amount of square footage needed for growth," Boram said, citing flexibility of use of space.
Assuming sanitization is done daily, he explained, someone may be working from home while someone else is using that person's desk for the day. As Boram pointed out, this will relieve the "strain" on the local office market.
A 2019 year-end report by Avison Young stated that Metro Vancouver's office market reached a "critical juncture" that year. The commercial-real-estate company cited "severe supply constraints across the region" as a major concern.
According to Avison Young, vacancy in the 51.8-million-square-foot regional market fell to 4.4 percent from 5.1 percent in 2018 and eight percent in 2017. The vacancy rate in just Downtown Vancouver in 2019 was at 2.6 percent. Tight conditions were also observed in Vancouver-Broadway (four percent), Burnaby (6.3 percent), Surrey (5.2 percent), and the North Shore (7.4 percent).
In a separate report covering the first quarter of 2020, Avison Young noted that the effects of COVID-19 containment measures had yet to be measured. However, the company stated that "vacancy is expected to increase from its record low in the course of the next three months."
In that report, the company also noted that pressure to increase rents is "likely to subside for the balance of 2020".
With social distancing predicted to continue, Lucia De Olazaval, founder and president of allSPACES Project Management Ltd., anticipates a change in the way workplaces are laid out.
"You will create more individual spaces for employees," De Olazaval told the Straight by phone. She also said that reception areas for guests will change.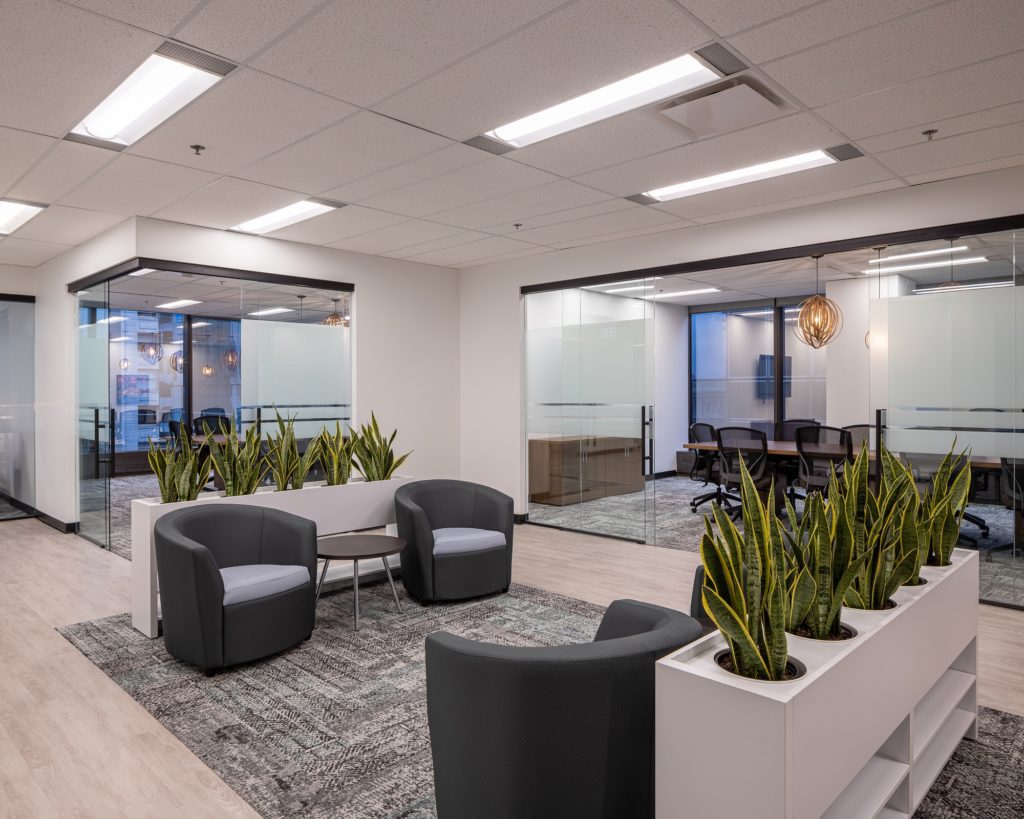 "For example, you don't want to put a couch for two people to sit together," she said, adding that lounge chairs may be desired instead.
De Olazaval noted that workplaces are expected to increase demand for more intensive cleaning services.
"Companies will have to think about implementing a way to tell their employees to, at the end of the day, put their things away, so then the cleaning crew can come and clean your counters."
She said her Vancouver office washroom has soap and sanitizer. For bigger workplaces, De Olazaval anticipates that sanitizing stations may become common fixtures.
Boram recalled that before the pandemic, limited space shaped the conversation about office design. Talk was about using space efficiently, natural light, and "creating a sense of belonging and culture within the office".
"I don't think that's going to change, per se, but the majority of office staff and users are going to look at that space so much differently now to protect themselves," Boram said.
This article was originally created by Carlito Pablo on the Georgia Straight on April 22, 2020
Back to Our Blogs