Introduction 
The scale of impact that COVID-19 has brought to the world relates similarly to the 2008 financial crisis and 9/11- devastating events that reshaped societies around the world in lasting ways. We know that this global pandemic will forever change the way people think, work, socialize, and spend. When a society, big or small, begins to change their behaviour, this has an overall massive impact on economies. 
Office space is no exception. Let's back up a few years ago, where we have seen a global "boom" in co-working spaces, agile work styles and more hybrid approaches to office design. There, the number of people per square foot was maximized as much as possible and hybrid office designs accommodated for as much opportunity as possible for staff to collide, interact and collaborate. 
However, almost overnight, as of March 27th, we saw an estimated 16 million US workers start working remotely from home due to COVID-19. The result? Building occupancy has plummeted from near-100% to 10% in March. 
Let us look through some of the data and insights to better understand the situation and help guide a decision on what to do with your space.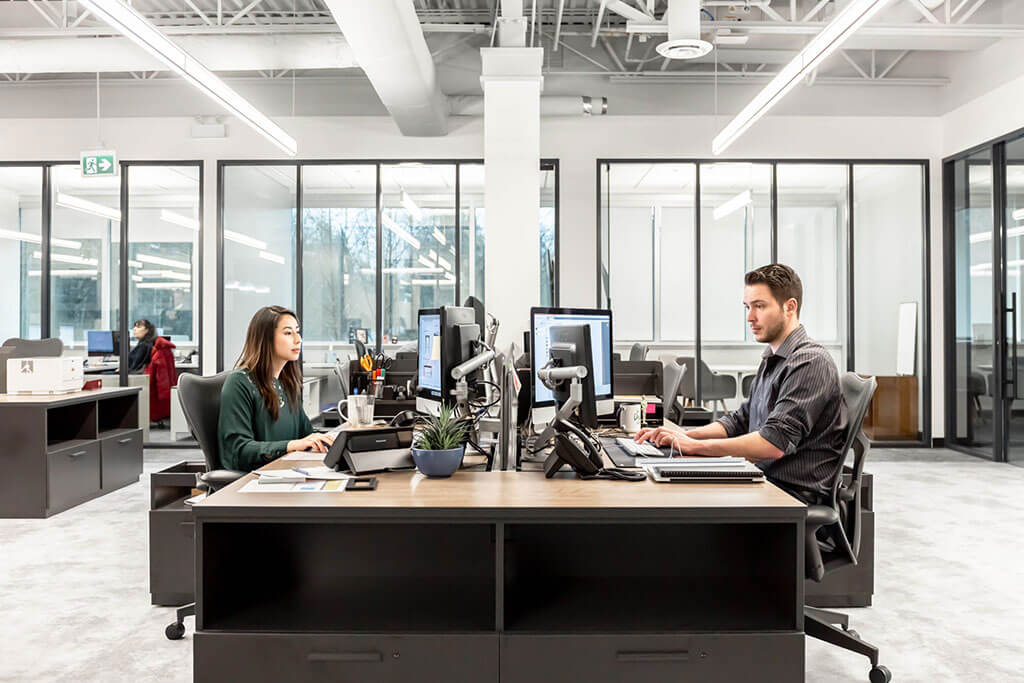 Revisit Your Fixed Costs 
Before any conclusions can be made, it is crucial to look at the data and although no one truly can know what the future will look like, results from countless surveys across the globe give us an understanding of what people want – and desire is what drives decision making, doesn't it? 
CFO's and Heads of Finance have been under great pressure to find ways to cut costs the last two months and a large amount of time in the next few months will, without a doubt, be devoted to additional cost-cutting, confirms Alexander Bant, VP of Research for Gartner. 
A Deloitte report on Managing Cashflow during COVID describes a survey conducted by Tsinghua University and Peking University estimating that 85% percent of SMEs in China will run out of cash within three months, and two thirds will run out of money in two months if the economy does not begin to pick up speed. We won't see this just in China, but in every city globally. What does this suggest? Well, we need to put efforts in reducing costs wherever possible and square footage may be one of them. CBRE's Canada Q2 Quarterly Statistics Report reported in 2019's second quarter, Downtown Vancouver's vacancy rate was 2.6% with only 4 leasing availabilities for spaces over 100,000 square feet and an average leasing rate of $11.86 per square foot.  
The question remains, do we really need this much space? Considering 80% of employees want to work from home at least some of the time, 62% of employees stated they have the means to work remotely, and there is a 50-60% desk vacancy on average, it is necessary to really look into options.
From the point of view of the employees, studies have found that employees save between $2,500-$4,000 per year by working remotely half of the time. These savings come from costs such as parking, food and travel. In addition, approximately 11 workdays per year are saved that would have been spent commuting. It's easy to see why regular remote working has grown by 173% since 2005.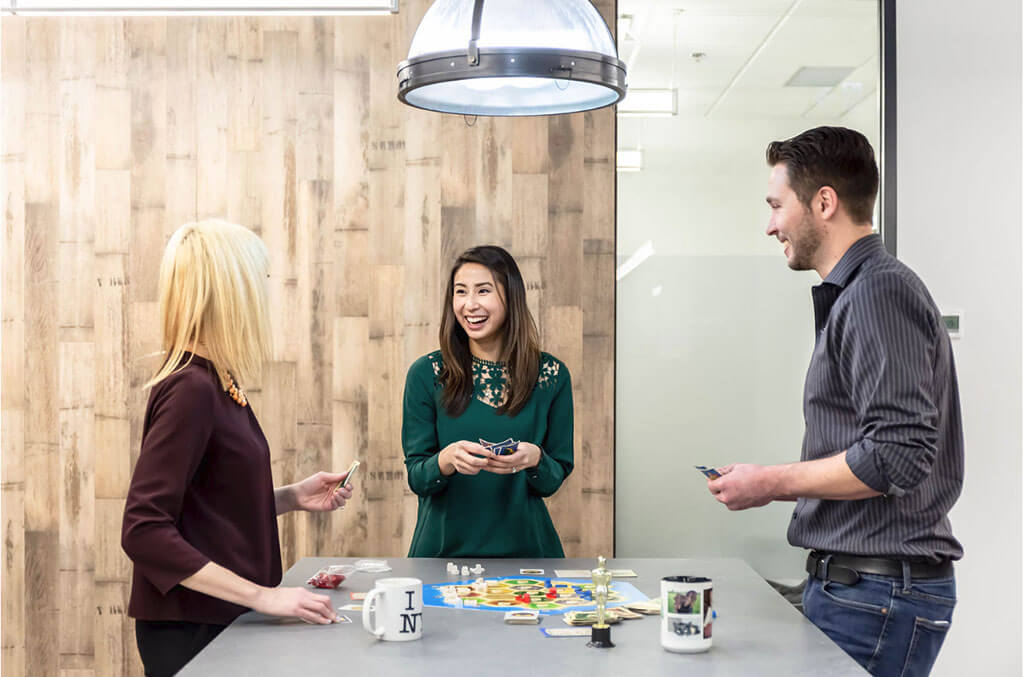 What about Human Connection? 
Selina Short, an EY Global Real Estate Leader, makes a very good point and mentions "neuroscience tells us that human survival depends on deep social connections" which is one of the factors in why this pandemic has seen a massive decline in mental health- with 50% of adults stating their mental health has worsened.
The Gartner ReimagineHR Employee Survey, taken in 2019,  revealed that 41% of respondents don't feel connected to colleagues when working remotely and 26% of employees feel isolated when they work remotely. However, that being said, if we look at a study in the Journal of Applied Psychology back in 2007, we see that employees felt this disconnection and isolation when working remotely three or more days each week. As outlined in Aura's 'Returning to the Workplace Program', we recommend a staggered workforce; with hybrid teams alternating days between in-office and working remotely. Download our returning to workplace timeline and checklist to learn about prioritizing where this fits into the whole plan/big picture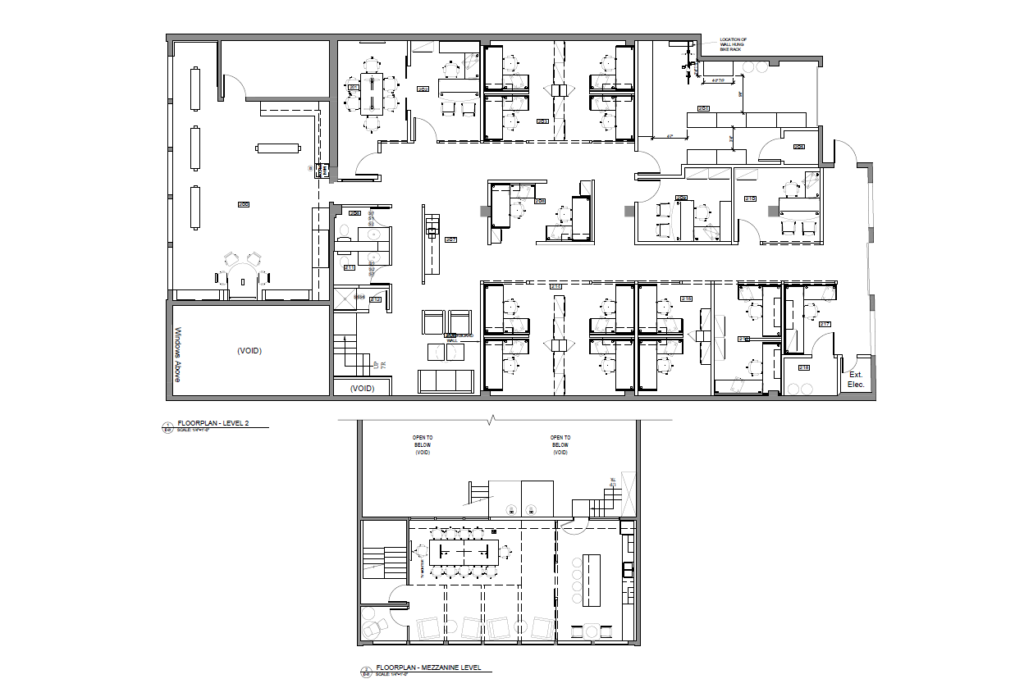 So, how do we find out exactly how much space you need?
There are many tools available that you can use to help you do the math for your commercial office space. Here are a few other tools we recommend:
It is important to note that space layouts moving forward may differ greatly due to the pandemic, putting into account the elements of social distancing and one-way traffic flow. It would be best practise to first determine the measures that will be taken in your organization to keep your employees safe and after finalizing protocols, to consider reconfiguring your office space. 
Read our article on Office Space Efficiency and How to Calculate Space to learn more. Our team is always here to help; Speak to one of our space planning experts to learn more about how much office space you may need moving forward.
Photos in this article are featuring BERMANFALK's office space designed by Aura, see the full gallery here.