Tenant Talks Launches Latest Lunch & Learn Event "Navigating Disruption in the Legal Space"
Brought to you by Aura Office Environments, Tenant Talks is a lunch and learn speaker series featuring expert insights and best practices on office design, company culture and workplace strategy for businesses located in Vancouver.
VANCOUVER, BRITISH COLUMBIA – January 23, 2020 — Aura Office Environments ("Aura") is pleased to announce the launch of its newest Tenant Talks Lunch & Learn at Terminal City Club on Wednesday, March 12, from 12:00 to 1:00 PM. The focus will be on changes to the workspace in the legal industry, with a special highlight on the current controversy of open-concept office design and their impact on the workplace. Industry and community leaders, including representatives of British Columbia firms Harper Grey LLP, McCarthy Tétrault, Alexander Holburn, and Miller Thomson LLP, will be on hand to discuss many of the issues facing the legal industry in an office-space environment that continues to change with the times.
In a commercial landscape that's pressed for space, hiking rents, and dealing with a highly competitive real estate market, Vancouver's business sector has found a growing need for innovative and efficient solutions to the issue of providing stable and affordable workspace. The legal industry offers a unique dilemma: the need for privacy and confidentiality, traditionally embodied in cellular offices and individual workspaces, clashes with contemporary trends towards open-plan spaces that promote and focus on collaborative work. We'll continue to look for and provide answers to the issue of how law firms can adapt to these newer, space and money-saving trends in ways that will benefit their trade.
If you're interested in learning from industry thought leaders and connecting with like-minded professionals over catered lunch, Aura invites you to *RSVP your attendance. In addition, join the conversation online to ask questions, mingle with other attendees, and stay updated on future Tenant Talks.
*must RSVP to be admitted to the event
About Tenant Talks' Speakers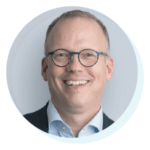 Mike Walker
Partner, Miller Thompson
Mike is a real estate lawyer with extensive experience in land use both inside and outside the legal profession. He helps clients conceive and implement innovative solutions to their challenges in land use, development, and property management. Mike previously served as the managing partner of the firm's Vancouver office and was also a director of the Executive Committee, as well as the chair of the national real estate practice. He is also a former member of the BC Housing Board of Commissioners.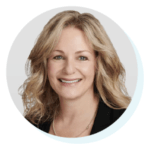 Janine Kroser
Chief Operating Officer, Alexander Holburn
As Chief Operating Officer, Janine is responsible for overseeing the strategic, financial and business operations of the firm. Prior to joining Alexander Holburn, Janine was the COO of another law firm in Vancouver. With a 12-year track record, she brings extensive experience managing people and operations across various industries.
Janine qualified as a lawyer in South Africa. She is a member of the British Columbia Legal Management Association and the Association of Legal Administrators.
David Pilley
Partner, Harper Grey
David is a partner and is one of the firm's experts on matters involving medical litigation. His practice focuses primarily on the defense of physicians in civil and administrative matters. He has appeared at all levels of court in British Columbia and has represented clients at inquests and other administrative proceedings.
David is a Member of the Medical-Legal Society of B.C. He's been recognized as a leading lawyer by The Best Lawyers in Canada and has a Martindale-Hubbell peer review rating: BV Distinguished.
Sven O. Milelli
Regional Managing Director, McCarthy Tétrault
Sven is the firm's Regional Managing Partner, B.C., as well as a partner in the Business Law Group in Vancouver. Sven advises public and private corporations in a wide range of industries regarding mergers and acquisitions, public and private securities offerings and corporate governance matters. Prior to joining McCarthy Tétrault, he was a senior associate with Sullivan & Cromwell LLP.
Sven's been recognized as a leading lawyer by Chambers Canada, The Canadian Legal Lexpert Directory and The Best Lawyers in Canada.
About Tenant Talks' Moderator
Rocky Ozaki
Founder, NoW of Work
Experienced in tech, HR, and leadership operations, Rocky is one of Canada's most passionate advocates on the NoW of Work. He supports the notion that technology, a sharing economy, and the connected generation have dramatically changed the way companies attract, engage and retain their people.
Rocky couples 10 years of executive HR and operations leadership in large enterprise organizations with 5 years of startup tech experience. He held the role of Vice-President and Head of Corporate Innovation for the BC Tech Association before co-founding the NoW of Work Inc.
About Tenant Talks
Tenant Talks is a Lunch & Learn Speaker Series featuring industry experts and community leaders sharing their expertise, knowledge and valuable tips on workplace trends impacting Vancouver companies. Gain key insights over a catered lunch into office design and workplace culture best practices.
About Aura Office Environments
Tenant Talks is presented by Aura Office Environments, an innovative design-build company focused on creating experiential office environments that celebrate and enhance your distinct company culture. Founded in 1976 by the Boram family, Aura has evolved into a complete turnkey solution provider, offering a wide range of services including workspace planning, location selection, interior office design, and construction management.