On April 4th, 2023, Aura partnered with TenantTalks to host: Office Planning in Uncertain Times. This in-person panelist discussion focused on how companies are navigating the workplace in the era of hybrid work. Our panel of industry professionals and moderator Ashleah Wilson discussed various strategies, tips, and lessons learned from office planning in uncertain times.
More of a watcher than a reader? Watch the video recording of the TenantTalks event HERE.  
Supporting Local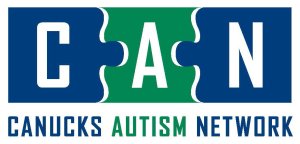 At this event, we raised over $2000 for the Canucks Autism Network. Canucks Autism is a non-profit organization providing programs for individuals on the autism spectrum and training to many sectors across BC. TenantTalks operates a non-profit project and is proud to support local initiatives through its events. All proceeds from ticket sales are donated to charities around the world that are dedicated to making a difference in our communities. 
The panellists introduced themselves and their companies to begin our discussion on office planning in uncertain times. On our panel today, we have:
Justin Kates, managing partner at DuMoulin Black LLP. DuMoulin Black has thirty-five employees working from downtown Vancouver.
Darcy Mercer, head of people and culture for Olympic Industries. Olympic Industries has sixty-five employees and is currently located in a 6800-square-foot office in North Vancouver but is currently undergoing a move and renovation.
Kanako Motohashi, VP of people and culture at Skeena Resources. Skeena Resources has sixty-five employees working out of its Vancouver Office.
Q1: The theme is office planning in uncertain times; what is the first thing that comes to mind when you think of this topic?
Darcy begins the discussion by suggesting that when office planning during uncertain times, businesses should focus on what they are doing with their footprint and how the return to work looks like, post-COVID, attempting to build an office space that fulfills the demands of employers and employees. 
Following Darcy, Kanako raises a critical point, suggesting that there should be a focus on employees in uncertain times. What do employees want? And how can companies improve the employee experience that will help draw them back into the office? This need to focus on employees stems from labour market volatility and uncertainty, exacerbated by labour market issues, recruiting challenges, and the demand for hybrid work. Adding on to the conversation, Justin states that the big question for himself is 
How do we plan; how do we sign a long-term lease? How do we plan office space in an environment where things are constantly changing?

 
Overall, the main finding is that change is inevitable in life, so companies must be adaptable to the changing times. Furthermore, it is critical to look at office planning through the lens of flexibility, focusing on being ready for any changes. 
Q2: What benefits have you seen from employees returning to the office? How do you measure this value to the organization and your teams?
Looking back to the pandemic's beginning, everyone started working from home, and the future looked bright. However, as the issue of isolation and lack of communication became more prevalent, companies began to question if working completely remotely was indeed the best option. Both working in the office and from home has its advantages and disadvantages. Kanako has seen that having people back in the workplace has provided an opportunity for enhanced collaboration, brainstorming, organic engagement, and a strengthened culture. Justin adds to Kanako's statement by noting that one of the primary benefits of having people in the office is the re-establishing culture, teamwork, and friendships that may have diminished from working at home. 
Another benefit of employees returning to work is the improved training of new staff. "It's challenging to train employees working remotely, especially our junior lawyers and articling students," states Justin. Darcy adds that one thing she found while working in a remote situation is that most conversations via technology are almost 100% work-related. 
When communicating remotely, you do not get a sense of who the other person is. You are not building that team off the field. You are just doing your job. And with this lack of connection, it becomes increasingly difficult to get that employee commitment and the engagement in the sense of wanting to go above and beyond.

 
Q3: How do you determine how often employees should be in the office? 
Justin leads the discussion by admitting that he struggles with this question. He was initially cautious about making definite decisions because he wanted to observe how the legal industry would handle this issue. DuMoulin Black eventually reached the stage where it recommended that employees come into the office three days a week. However, there is no mandate for in-office attendance. The choice to not mandate stems from a professional courtesy to allow workers to operate as they see fit.
We thought we would not mandate it. As professionals, we want staff to have autonomy over their lives and how they want to practice.

 
Olympic Industries is in a unique position, where they are running out of space due to company growth. As mentioned previously, it is growing at such an exponential rate that they do not have enough supply to host all employees in the office. To accommodate staff, they have set different standards for different departments. Darcy states, "For our sales staff, you only get a desk if you are 100% in the office. So, it is either you use it or lose it because we need that environment for training and support." On the operations side, Olympic Industries currently has a hybrid model, where staff are recommended to come in three days a week. However, there is no formal mandate because they do not have the space to back it up. Furthermore, there is a more structured policy for offsite traders, as they must come in on a scheduled basis to provide training for junior staff. Having a set schedule for in-person training allows staff to meet the team onsite and face-to-face, actively participating in staff development while still being able to work remotely. 
Q4: What purpose does your office serve? What spaces are available to support those purposes?
Justin notes that at DuMoulin Black, they have a variety of office spaces accessible, ranging from conference rooms, open workspaces, and areas where they can conduct more extensive client or team meetings to individual offices and enclosed workstations. Due to the nature of their work, lawyers prefer enclosed workspaces that provide privacy and a quiet place to focus on work. On the other hand, Olympic Industries has an energetic learning culture that is best supported by an open environment. The existing workplace has only two offices for all sixty-five employees. Darcy is excited to create more collaborative spaces as they expand and grow. To balance out the conversation, Kanako states that Skeena Resources is a combination of the two. 
The office is a place to come and work as well as a destination. It's half for collaboration, engagement, brainstorming, and training. Then half of it is the ability to have a quiet space to work without distractions.

 
Q5: When office planning in uncertain times, how do you accommodate physical space needs for fluctuations in attendance?
A flexible environment is necessary for addressing physical space demands when not everyone enters the workplace daily. Modular planning and the ability to reconfigure spaces to support company growth and organizational structure changes are essential. Workstations can be reconfigured using modular furniture, removable walls, partitions, and portable power stations to create multifunctional spaces easily. A standard office can be used as an isolated workspace when office attendance is minimal. However, when attendance is high, offices can easily be converted into a meeting space for 2-3 employees. 
Olympic Industries is currently comparing hotel desks to shared workstations vs. private desks. Their current workplace prioritizes dedicated space. Darcy believes that having a dedicated area where employees can display personal items and convey the story of who they are, is essential. She explains that when employees can carve out their own place, it provides a lot of value to the employee experience. 
DuMoulin Black has started to transition to hoteling due to limited space. They have reached a point where they either need to expand the footprint of their office or figure out how to hotel desks. Currently, they are using a hybrid arrangement in which employees who come in regularly have their own workspace and those who do not have a hoteling of workstations. However, when Justin thinks about the future and how things will work a year or two from now, he sees the workplace as more of a destination where staff come in to connect. 
I see the office evolving into a destination where people come to connect and collaborate. Being able to see and engage with colleagues is why I personally like to come in every day.

 
Kanako is interested in how building technology might accommodate modifications within the workplace structure to satisfy space demands during unpredictable times. She highly suggests that when office planning, companies should consider flexibility.
There is modern building technology that allows for workplaces to be adaptable. I would like to have some consideration of removing walls and changing the floor plan around.

 
Q6: How does your industry influence your hybrid policy? Are there any aspects of your business that make it difficult to create a balance between employee needs and business needs?
Kanako leads this question by stating that "the industry does matter." Companies within the same industry are competing for the same talent. As a result, if a company is doing something different or better in terms of office space, others in the industry need to be aware of that and modify their workplace to have a competitive edge. Similarly, Justin agrees that the legal sector is also subject to a highly competitive environment for attracting talent. He states that his firm's strategies are influenced by the competitive talent market coupled with the sort of talent it seeks to acquire. Furthermore, paying attention to market trends and what other firms are doing led his firm to be more flexible with their hybrid work policy. 
Before the pandemic, Olympic was 100% in the office, and staff could not work from home. However, as time progressed, they learned that they could incorporate a more flexible policy. However, Olympic also learned that full-time remote work comes with its pitfalls, particularly in sales and operations. Darcy ends the discussion by confirming that the industry has an impact. 
Q7: What role does the office play in recruiting and talent retention?
I don't think you can have a recruitment strategy without a retention strategy.

 
The office plays a critical role in recruitment and retention. When prospective employees go in for an interview, and it is online, employees are unaware of the environment and know nothing about the culture they are getting into. In contrast, prospective workers can better understand the corporate culture by visiting the workplace. When people can see the workplace and how people interact in it, it may greatly aid them in deciding whether they want to work for a company. Darcy asserts that "companies must have a good policy. You want individuals to be happy, engaged, and present." 
Justin continues the conversation by agreeing with both panellists, further arguing that, from a recruiting perspective, the office can tell someone a lot about a firm's culture. When recruiting, companies must look for candidates with a good culture fit. But it is also just as crucial for those people that are being recruited to make sure that the company culture fits well with their values as well. There must be a good alignment on both sides. Furthermore, Justin reiterates this notion that,
It is imperative from a recruiting and retention standpoint that companies create a space where staff are comfortable, where they want to come to. 

 
Q8: What design elements do you think would be best to include in your ideal workplace in today's hybrid world?              
Here are the top considerations from our panellists on what they would like to include in their ideal workplace:
Spaces for collaboration.
Flexible conference room that can subdivide into two meeting rooms so that it can be used differently throughout the course of the day.
Open areas for teams to meet.
Mobile and flexible desks
Thank you to all who attended this TenantTalks discussion on office planning in uncertain times. It was fascinating to hear industry experts debate and discuss how industry-leading companies are office planning in uncertain times. To hear our panellists' full discussion, rapid-fire questions, and other highlights not mentioned in the recap, watch the full TenantTalks video recording HERE.  
Aura offers custom design solutions for hybrid office models. We design and build scalable workplaces that adapt to the needs of you and your employees. Whether you are looking for on-site collaboration or off-site work integration, our design experts are here to help. Our hybrid office designs will help you increase staff productivity and well-being, resulting in improved results and outcomes for everyone. Contact Us today to speak with an Aura workplace design expert.