We are thrilled and honoured to announce that Aura has received a Silver A 'Design Award in the Interior Space & Exhibition Category for our design work on Westland Insurance's head office. The A 'Design Award & Competition's eminent Grand Jury panel, comprised of prominent press members, famous designers, esteemed academics, and noteworthy entrepreneurs from across the world, has acknowledged our outstanding skills, innovation, and commitment to exceptional design. This recognition serves as a testament to our team's unwavering dedication and enthusiasm for designing engaging workspaces where teams perform their best. 
Design Overview
With Inspiring and Approachable as the design concept, each floor has a uniform welcoming feel. An equitable workplace was developed by highlighting inspiring views by isolating them for shared communal use among staff. Repetition in materiality provides staff with the familiarity to navigate between floors seamlessly. A featured staircase joins the upper two floors, creating connections and allowing staff to engage in chance encounters. With an emphasis on flexible design, the seventh floor houses the reception area, conference center, bistro and catering kitchen and can double as an event space. Local materials native to Canada are featured to showcase the company's heritage that began in British Columbia. 
About A 'Design Award and Competition
A' Design Award and Competition is one of the world's largest, most prestigious and influential design accolades that acknowledges excellence in design, creativity, and innovation. It has been established to praise innovative and unique design works worldwide. The primary goal of the A 'Design Award is to create a global awareness and understanding of excellent design practices and principles. The ultimate goal of the A 'Design Awards is to encourage designers, companies, and brands worldwide to design outstanding projects which benefit society.
Learn more about the Award and competition: Read More.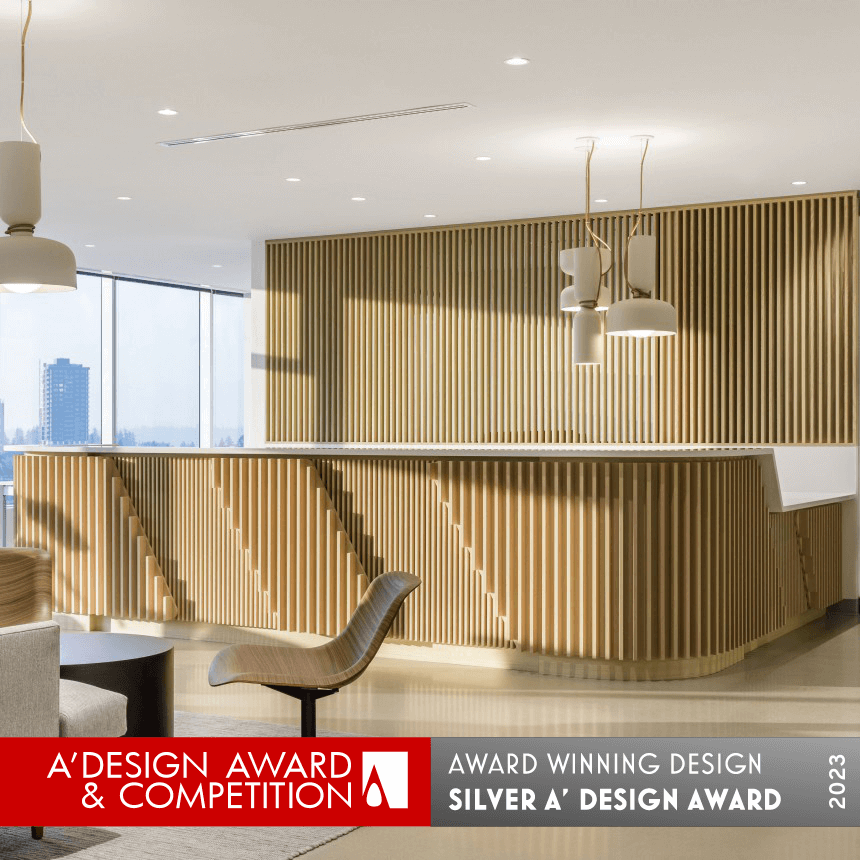 Back to Our Blogs