At Aura, we believe in coming together to create positive change. On Friday, August 18th, 2023, we hosted a Charity Sports Day that exemplified this spirit of unity, camaraderie, and generosity. The event was a resounding success, thanks to our incredible team's active participation and the enthusiastic involvement of trade companies and suppliers who joined hands for a common goal- to positively impact people.
Spirits were high, and excitement was evident as teams gathered on Stanley Park's Prospect Point field, ready to engage in friendly competition. Cheers and laughter echoed through the air as participants played a range of activities, from a potato sack race to a soccer kickout and a tug-of-war challenge. It was a day that showcased the true essence of teamwork, highlighting the remarkable things that can be achieved when we work together.
We are thrilled to announce that the collective efforts of our partners, sponsors, and participants culminated in over $5,000 in support of the winning team's chosen charity. After a series of friendly sports and games, the yellow team triumphed, winning the charity prize-pot. The selected charity that will be receiving the funds raised during the Charity Sports Day is the Ronald McDonald House BC & Yukon. We want to thank everyone involved. This would not have been possible without the unwavering support of the companies that generously sponsored the event and the dedication of each individual who stepped onto the field with a heart full of compassion.
Here's what participating companies had to say:
Our team had fun getting to know more of the Aura team and people from the other sponsors' groups. Stanley Park in the summer was the perfect setting – Aura created a fantastic event for a great cause!
-Falkbuilt Blackburn Young
Aura office put on a fabulous sports day. What a terrific idea! We were happy to participate, be competitive, have some laughs and support Ronald Macdonald House. We are looking forward to next year already! We are gunning for you next year, Team Yellow.
-Milliken
Kudos to the incredible team at Aura for putting on this fundraising event. It was great to be a part of making a difference in a fun and positive way. Your efforts are truly inspiring.
              -Steven Thomas Construction
A heartfelt thank you goes out to our participating companies and sponsors.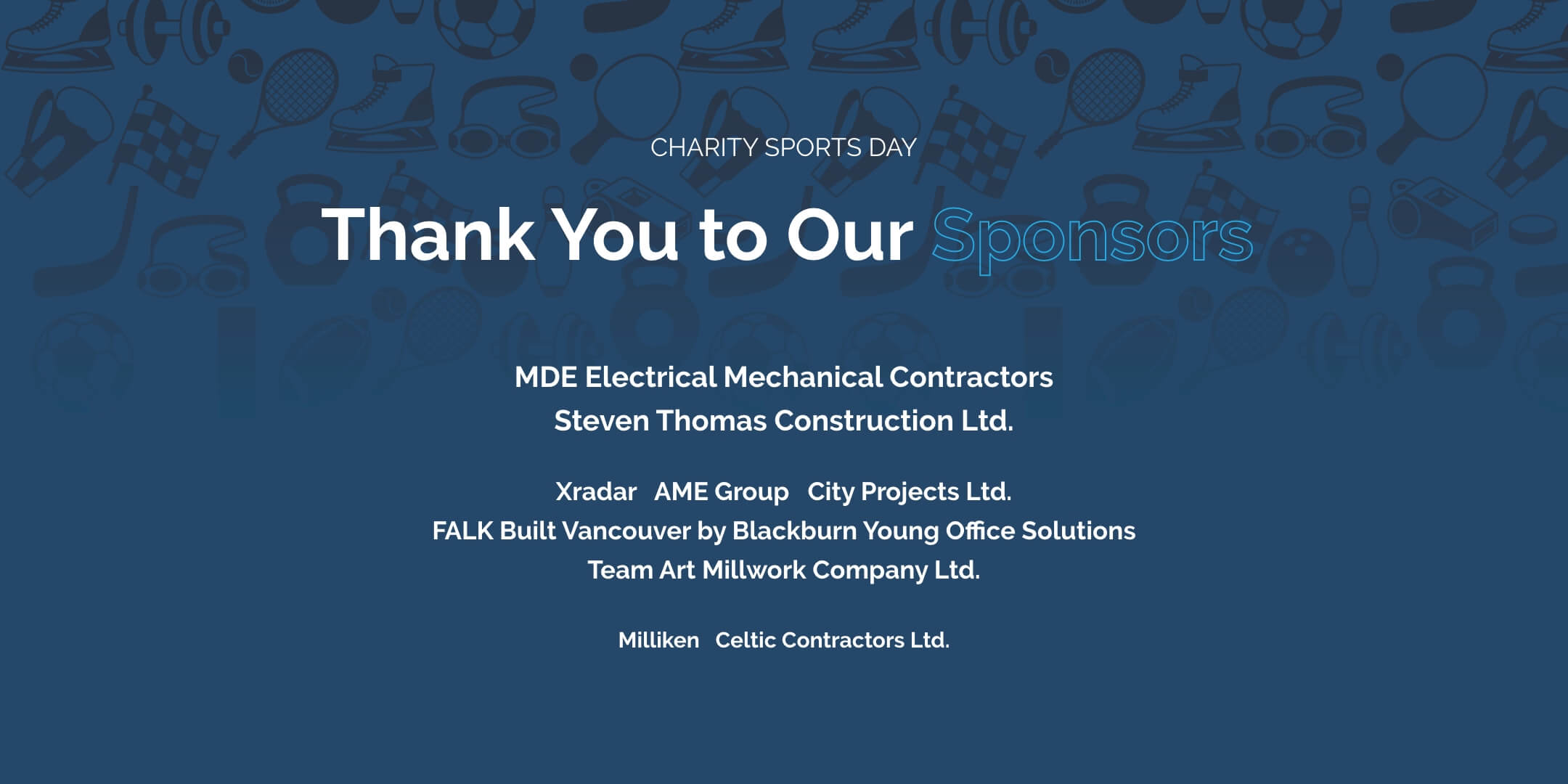 Aura Office, MDE Electrical Mechanical Contractors, Steven Thomas Construction Ltd., XRadar, AME Group, Falk Built Vancouver by Blackburn Young Office Solutions, City Projects Ltd.,  Team Art Millwork Company Ltd., Milliken, Celtic Contractors Ltd.